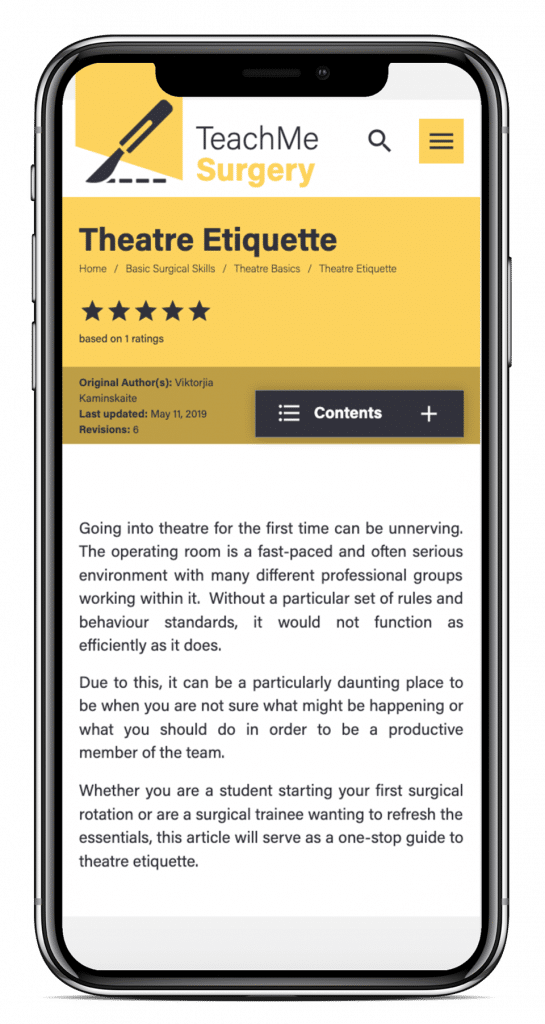 The Ultimate Resource
for Healthcare Professionals & Students
Over 10,000 healthcare professionals and students rely on TeachMeSurgery every day to help them study and learn.
Available now on desktop, tablet, & mobile, TeachMeSurgery is here to make sure you get the most out of your studies today, to help you care for the surgical patients of tomorrow.
a comprehensive encyclopaedia on surgery and perioperative care, presented in a visually appealing and easy-to-read format.
Created by a team of surgeons and doctors, TeachMeSurgery provides a concise and structured insight into over 400 surgical topics across a wide range of specialities, with each article individually reviewed and revised by world-leading experts.
access_timeLatest articles
Quiz
Welcome to TeachMeSurgery
Results
Well done!
You scored:
33%
Skipped: 2/5
Try again to score 100%. Use the information in this article to help you with the answers.
Retake Quiz